Meet the Team
---
We adhere to the rules governing the profession under strict guidance from the General Dental Council (GDC).

Peter Walsh BDS
Implantology / General and Cosmetic Dentistry
GDC No. 68499
Dr Walsh is the principal of Birkbeck Dentistry.
He graduated from The Royal London Medical and Dental School in 1992 with a Bachelor of Dental Surgery (BDS.)
He studied and  qualified at Guys Special Needs Clinic to provide intra-venous sedation for nervous patients.
In 1995, he completed the Post Graduate Dental Implant Course at world renowned Eastman Dental Institute in London for surgical placement and reconstruction of dental implants. Since then he has attended many national and international courses and world conferences on dental implantology.
Dr Walsh uses the latest Ceramic 3D reconstruction equipment (CEREC) – the latest technology used to rebuild teeth with porcelain in a day! (Crowns / Veneers / Inlays and Bridges)
As a regular attendee of post graduate seminars, conferences and lectures he is able to keep abreast of the latest techniques.
He founded the practice in 1995, aiming to provide high quality treatment with the emphasis on patient care and comfort.
---

Claudia Ramirez Bonner
Dental Surgeon / Practice limited to Endodontics / Cosmetics / Botox / Fillers
Bachelor of dental surgery (BDS)
GDC No. 80340
Claudia graduated in 1996 with a Bachelor of Dental Surgery (BDS) and obtained her Master Degree in Endodontics (MSc) in 2006 at the Eastman Dental Institute London.
She limits her practice to endondontics. She accepts referrals from many dentists for this. Claudia also provides emergency treatments and general advice.
Claudia is a visiting lecturer at The Eastman Dental Institute and an Honorary Clinical Lecturer in Endodontics at Warwick University.
She has attended conferences in the UK, Europe and world-wide which allows her to keep abreast with the latest techniques and treatment modalities in her field.
She has recently been elected council member for the British Endodontic Society and the Langham Endodontic Study Group in recognition of her commitment to Endodontics.
---

George Charlambous
Dental Surgeon / Tooth Whitening / Aesthetic and Restorative Dentistry
Bachelor of dental surgery (Hons)
GDC No. 277539
George grew up in North West Kent and aspired to be a dentist from a young age after being inspired by the skill and exceptional care provided by his childhood dentist. He followed through with his ambition and qualified from Plymouth University Peninsula School of Medicine and Dentistry obtaining a Bachelor of Dental Surgery with Honours.
George developed a passion for preventing dental disease during his training and carries this forward into daily practice being able to offer patients bespoke dietary advice and oral hygiene instruction to improve oral health outcomes. Since qualifying George has focused on tooth whitening, repairing worn, broken and decayed teeth and to this end completed a Postgraduate Certificate in Advanced Operative Aesthetic and Restorative Dentistry to advance his skills.
George employs an empathetic and methodical approach to his care, allowing patients to express their concerns and offer tailor made solutions for them; often making use of dental photography to highlight areas requiring attention and to explain treatment plans. In his free time, George enjoys a range of activities including travelling, swimming and going to the gym.
---

Dr Elnaz Sharifzadeh
Invisalign / Implantology / General and Cosmetic Dentistry
GDC No. 281968
Dr Elnaz qualified with honours in 2010 as 'Doctor of Dental Surgeon' (DDS). She has been practicing in private dentistry since then with a keen interest in Cosmetic and Restorative dentistry with a minimally invasive approach.
Her main interests are in Aesthetic dentistry; Smile makeover, Porcelain Veneers and Composite bonding.
In order to ensure that she is providing a high standard of dentistry and up-to-date care, she has heavily invested in her postgraduate education. She has completed prestigious Master Courses in Veneers and Occlusion, Comprehensive Restorative Courses including Endodontics as well as Laser in Dentistry. She is a certified provider of clear aligners such as Invisalign and Clear Correct.
She is a proud volunteer for Health-Point Foundation, a London-based non-profit NGO providing dental, medical, and educational services for displaced individuals and underserved communities.
Outside of dentistry she is a bibliophile and cinephile and enjoys writing, photography, travelling and experiencing cuisines and cultures of different countries.
With many years' experience in private dentistry, Dr Elnaz is committed to providing the best-tailored treatments through building up great relationships with her patients.
---

Dr Tiba Mobaleghi
Periodontal / Implantology
DDS, MSc Oral Pathology (Queen Mary University of London)

GDC No. 306923
Dr Tiba graduated from SB University of Medical Science in Iran, as a Doctor of Dental Surgery (DDS) in 2009 and then continued her studies for a clinical MSc in Periodontics, 2013 to 2016, and qualified as a specialist periodontist in Iran.
Dr Tiba was a clinical lecturer in the KS University Dental School in Iran for 2 years. Dr Tiba worked for six years as a periodontist in her own private practice, and then she moved to UK for gaining MSc in Oral Pathology (Queen Mary University of London).
Dr Tiba is now working as a Dentist With Special Interest in periodontics in London. She has a keen interest in complex periodontal treatments and dental implant treatment.
In her spare time, Dr Tiba enjoy spending time with her children. She has a passion for writing novels and she hope to publish some of them in near future.
---

Lianne – Dental Therapist
Lianne qualified from the prestigious Eastman Dental Hospital as a specialist nurse in 2004, after gaining her implant and sedation qualifications. She went on to work in specialist settings including hospitals before moving on to study Orthodontic Therapy at Bristol Dental hospital in 2011 where she qualified and worked within a specialist orthodontic practice treating both children and adult patients with fixed braces and Invisalign.
Lianne then went on to undertake the Dental Hygiene and Therapy qualification at Kings College Hospital, London, where she was awarded the Best Clinical Therapist and has specialist interest in restorative work, especially the treatment of nervous and child patients.
Lianne won Best Therapist 2021 out of 40 practices for a large dental network and is now focusing on giving patients the best dental treatment possible. She has focused on extensive post qualification courses to ensure she is providing patients the best possible restorative care.
After these qualifications Lianne has gone on to qualify in the field of facial aesthetics and is an advanced facial aesthetics practitioner. She is works hard to give patients what they desire in the most natural way.
Out of work Lianne spends time with her two daughters, reading and weight training! She attends multiple courses to ensure she is keeping up to date with the constant changes within dentistry.
---

Rachael Buckland – Hygienist
GDC No. 4694
Rachael qualified at Guys and St Thomas Hospital and has worked at the practice since 2000 providing dental hygiene services. She has a special relationship with nervous patients and children. Patients often comment on how gentle her treatment techniques are. Rachael has a long list of regular patients that rely upon her to keep their mouths in optimum condition. Rachael is vital for those patients who require more assistance in maintaining their mouths at the required health level. She is very patient and spends a lot of time explaining and modifying the techniques patients should use to clean and maintain their teeth.
---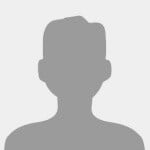 Keeley Hearns – Area Manager
GDC No. 138680
Description coming soon.
---

Tracy Hammond – Dental Nurse / Receptionist
GDC No. 106934
Description coming soon.
---

Claire Collings – Dental Nurse
GDC No. 232534
Claire qualified at Guys and has been at the practice since 2001. She is the head nurse and has received specialist training in patient care in all areas of dentistry. She is especially trained in nursing for surgical procedures, dental implants and cosmetic smile makeovers. She is always happy to give patients reassurance and advice.
---

Claire Bouchere – Dental Nurse
GDC No. 169529
Claire is responsible for general nursing duties. She is also trained to assist in intravenous sedation, and surgical extractions. Claire also works closely with Claudia our root canal specialist.
---

Emma Corbett
GDC No. 256258
Description coming soon.
---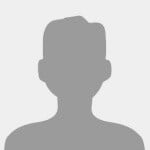 Michelle – Receptionist

Description coming soon.
---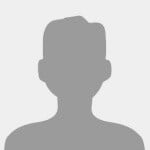 Natacha – Receptionist

Description coming soon.
---

Sam Gillett – Treatment Co-ordinator
Sam has been at the practice since 2007. Sam is responsible for communications between the surgery, reception, the laboratory and patients. She is the patient- treatment co-ordinator. She is responsible for discussing patients problems and their final treatment plans following the consultation. Sam can also arrange the appropriate appointments and finances as needed. She is also responsible for explaining our tooth whitening procedure to patients.
---