Bexleyheath Dental Practice
Are you looking for a new private dentist in or near Bexleyheath? If so, we really hope that you will consider Birkbeck Dentistry. Located just a few miles away in Sidcup, our dental practice is just a short trip away. At our practice, we take great pride in the quality of service and care that we offer our patients, which is why people from all over the area choose our dental practice for all of their cosmetic and aesthetic dental needs. In doing so, they ensure that they are receiving the absolute best dental care possible, regardless of where they are located.
We have found that a lot of people limit themselves to the NHS and private practices that are located in or near the town centre, and in doing so, they limit the type of dental care that they could be receiving. However, by travelling just a short way to Birkbeck Dentistry in Sidcup, you can be sure that you will receive the absolute best dental care possible. Why? – Because you will be able to benefit from the extensive knowledge and experience offered by our dental practice, as well as our state-of-the-art equipment and comfortable office setting.
When you choose Birkbeck for your cosmetic and aesthetic treatments, not only will you be able to get high-quality dental care that isn't far from home, but you will also be able to take advantage of the several other benefits that we offer. We use the latest advances in dental technologies, equipment and materials. For example, we use the newest intraoral cameras, which will enable you to see what is going on with your teeth while we explain any issues that we may find and the treatments that we think are the best options for your specific needs.
At our Sidcup dental practice, we provide the most advanced treatments in cosmetic and aesthetic dentistry, including but not limited to: Teeth whitening; Dental Implants, Smile Makeovers and CEREC ceramic restorations that can be done in just one visit. We provide these services, and more, to anyone and everyone who lives in Bexleyheath and the surrounding areas. If you live in the area, we would love it if you considered our dental practice for all of your needs.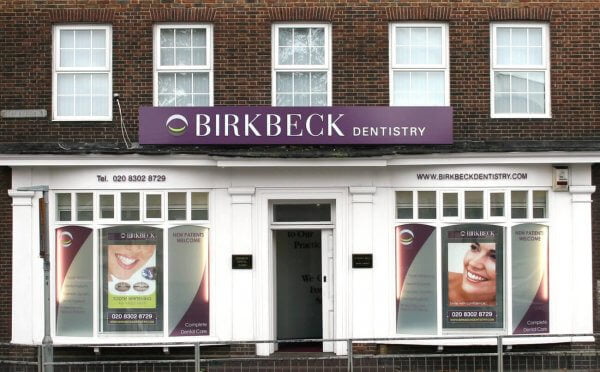 Get In Touch with Us Today!
If you are looking for private dental treatment in the Bexleyheath area and would like to schedule an appointment, or if you have any questions, please contact us today!