Root Canal Treatment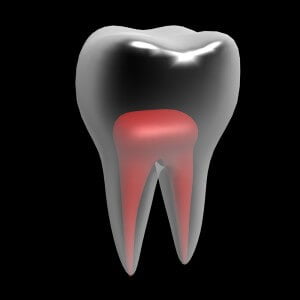 Root Canal Treatment is a treatment aimed at removing all damaged or infected tissue inside the tooth, relieving pain and allowing the tooth to be saved. Root Canal Treatment is required when a tooth has become damaged or infected due to a culmination of factors – e.g. deep cavity, fillings, crowns and/or a trauma. Following this treatment, the tooth may be weak and need extra support with a crown.
Many people associate this procedure with pain. However, it is usually the memory of the pain prior to Root Canal Treatment that people remember.
This treatment is delicate and time consuming (usually 90-120 mins) during which most patients feel fully relaxed and comfortable. The alternative treatment is usually extraction.
We have an Endodontic Clinic run by Dr Claudia Ramirez Bommer who treats both routine and complex cases. She will also treat patients that require pain relief without a referral.
Using state of the art equipment and high levels of surgical magnification allows for very high success rates for this treatment.
We accept referrals of patients from many dentists. We also offer intravenous sedation for nervous patients.
Please call for an Endodontic Consultation if you are unsure.
---
Do I Need a Root Treatment?
Reversible Inflammation – NO
Sensitivity to hot/cold – short term – irritation
Dull ache (short duration)
Painkillers usually provide relief
Slight tenderness
Sometimes no pain
Minor damage has occurred
Irreversible Inflammation – YES
Sensitivity to hot/cold – long term – pain
Dull ache (long duration) – spreading along the jaw line
Much more painful
Tooth very tender to bite/touch
Swelling or spongy feeling from tooth
Bad Taste
Sometimes no pain!
Heavily damaged tooth
Due to the variable nature of these signs and symptoms, a full assessment is required to provide a definitive diagnosis prior to treatment.
---
Request more information
for more information fill in your details to receive a call from a member of staff.
or call us on 020 8302 8729
---
A patient presented with a back tooth very tender to bite on and unable to sleep.
A front tooth knocked during sport was now loose, discoloured and tender.
A patient with a back tooth extremely tender and a swollen face.
An infection is seen below a root filled tooth.
A patient had a non healing gum boil and bad taste.
Request more information
for more information fill in your details to receive a call from a member of staff.
or call us on 020 8302 8729